Collection does not merely focus on the monetary value of an article, sometimes memory represents the intangible value of a collection.
To celebrate the 70th Birthday of Mr. Cheng, his former student chose to submit a Hong Kong $1 banknote issued on 1952 which matches the year of birth of his teacher – Mr. Cheng.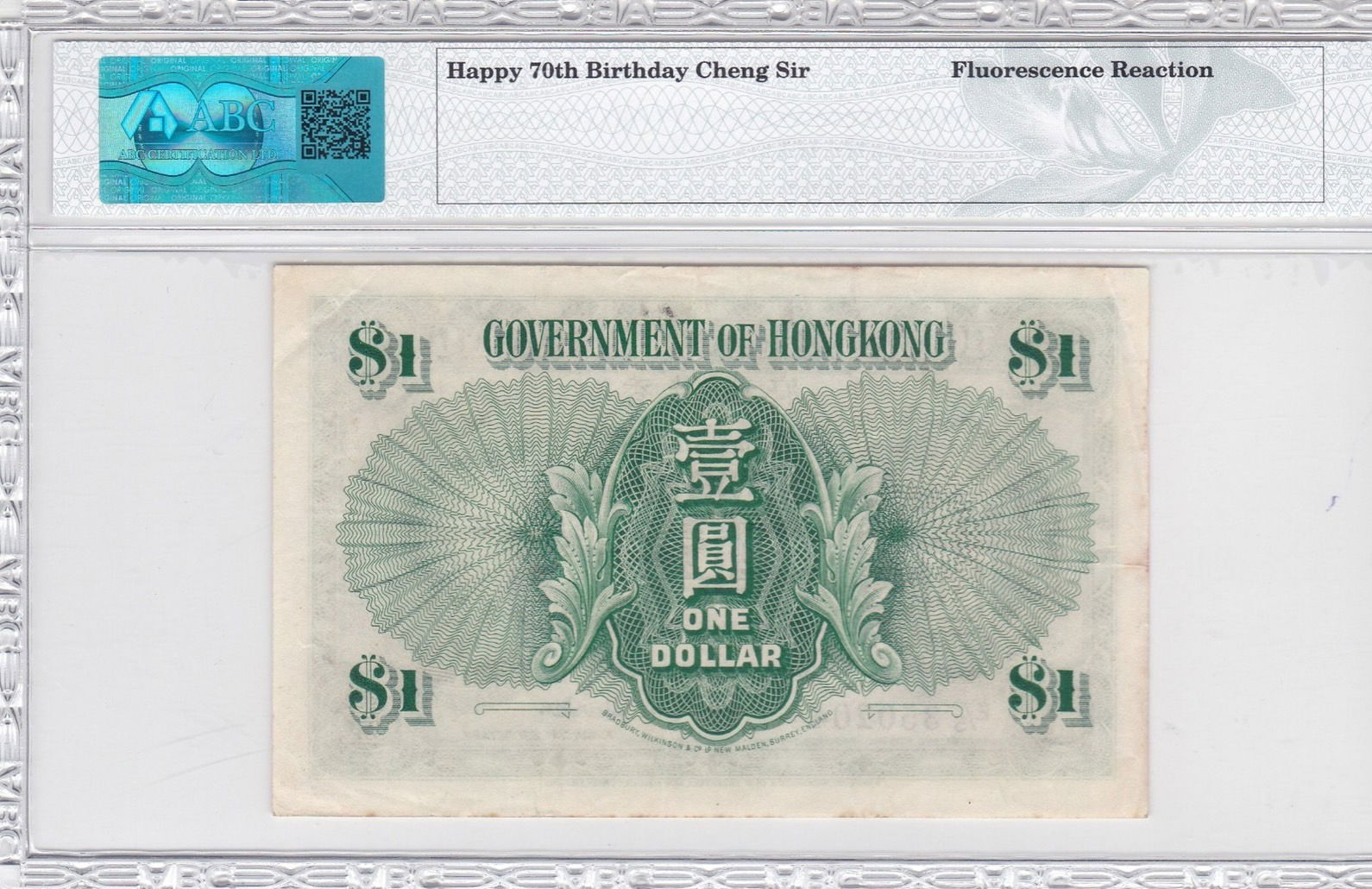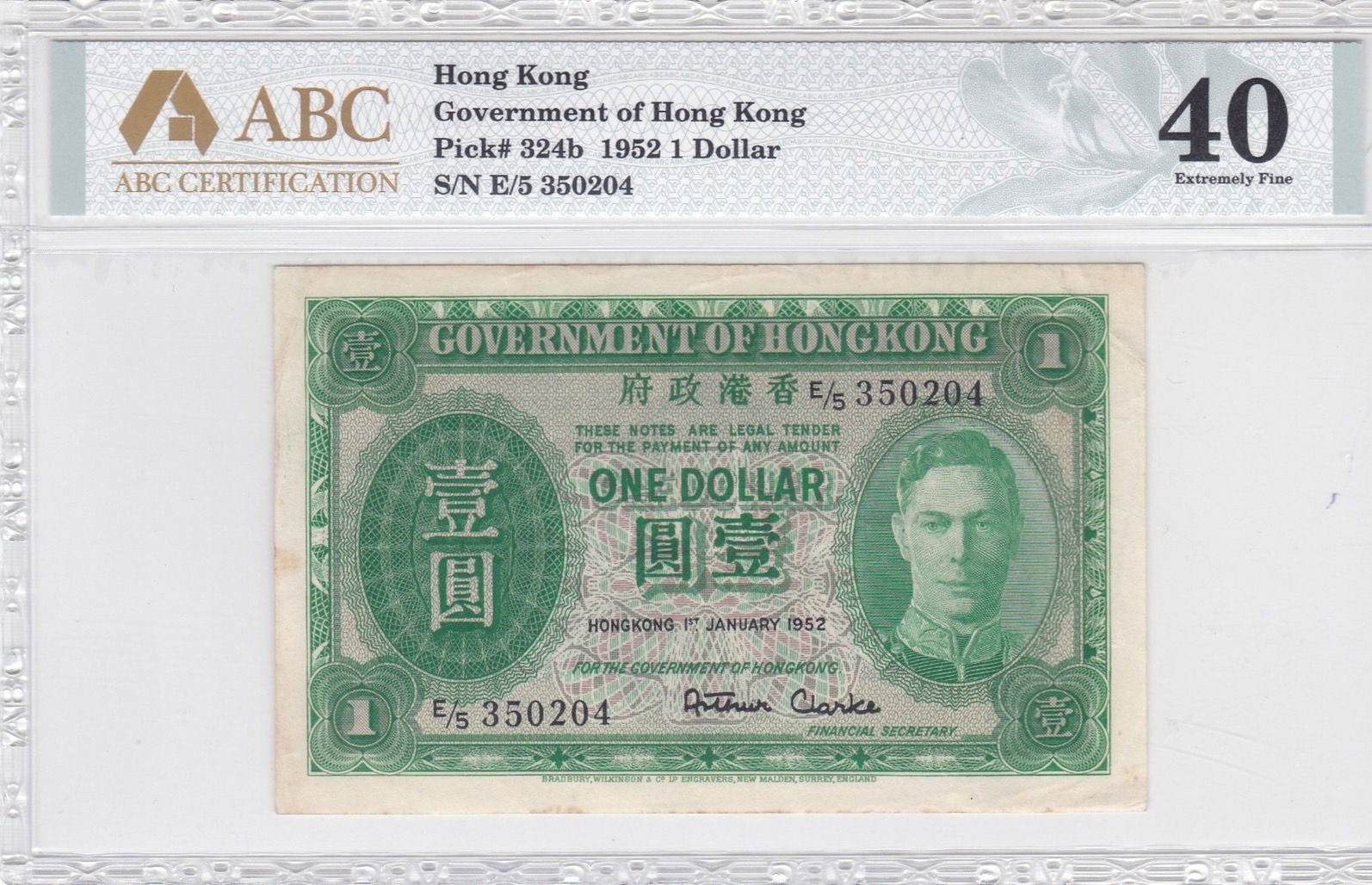 This created a unique gift and an excellent example of customized pedigree. ABC Certification wishes the best of luck of Mr. Cheng ABC Certification accepts customized pedigree to be added on to the certificate. This service varies from adding collectors name, company name, important date etc. Contact your ABC dealer for quotation.